Chances are, the biggest thing holding you back is you!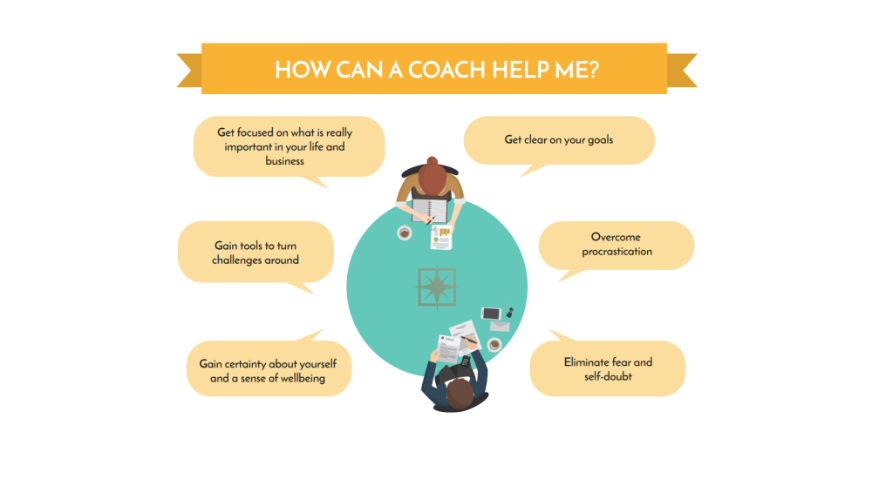 You already know how a Coach can help you. So, what makes Get Over Yourself different?
Me. Tajuana Ross.
I may be known for my "tough love" approach, but I'm also very compassionate and truly care about your success. When you're my client, it's because I actually believe in your mission.
My gift is seeing the bigger picture. So, while you're fixated on all of the things you don't have or can't do (thus, not moving forward), I'm busy examining your life from a much different vantage point, enabling me to turn what you

do have into a profitable brand. I'm a nerd and business has always been my favorite topic to study, which means that I instinctively envision all of the ways you could be monetizing what you love.
The people who hire me are on the cusp of being the Influencer that they know they should be.
They're tired of desperately looking for opportunities and anxiously chasing down clients; they'd rather be sought after instead. They've invested in solutions that didn't get them the visibility they desired.
They want to make a bigger impact, but something keeps getting in the way. There's a block. A mental block. The block is a series of 'reasons' they've convinced themselves not to move forward, towards their goals.
They need my help to remove the blocks and create a brand model that takes them to the next level. But more importantly, they need the confidence to rock that brand.
My role as your Coach is to teach you how to shift your mindset, so that you can truly show up with that inner swagger that allows you to defeat all of the

negative self-talk which has previously held you back (those blocks). When this happens, your brand becomes a magnet, your tribe forms and the marketplace responds to you differently...trust me, I know.
What I am not:
Your therapist

Your medical doctor

Your legal counsel
I work best with those who:
Love to be coached

Are open to new ideas

Are open to candid feedback

Know that change doesn't happen overnight

Have the ability to be comfortable being uncomfortable
Coaching Services Offered:
Brand Coaching
LinkedIn Coaching
Book Coaching
Speaker Coaching
Executive Coaching
*Private 1-on-1 Coaching and Group Coaching Available
Click the button below to schedule your FREE Strategy Session...
What my clients are saying:
Tajuana is wonderful. Being a former classmate of hers, she recently reached out to me on LinkedIn. We discussed my current job search and how it was coming along. It wasn't, to be perfectly honest. The information she provided me after saying that has been invaluable; information that she has applied in her own life and saw results. She is a wealth of knowledge and insight and really listens to your concerns. I applied all of the suggestions she gave ad in a few short weeks (and I really do mean like 3-4 week), I went from no activity in my job hunt to constant, consistent activity and a couple of phone screenings from prospective employers. I am so much more confident now that I will reach my goal of changing companies in my career this year. I can't thank her enough and highly recommend her to anyone needing career coaching and counseling.
-Dionne S.
I met Tajuana nine years ago through work. I could tell instantly she demonstrated a high level of professionalism, creativity, and a wealth of experience. Most recently, Tajuana made an impact on my life inspiring me to "Get Over Myself." Tajuana has the ability to help cultivate individuals to recognize their capabilities in a way that is subtle yet powerful. After one consultation, I began to make changes in my life that I have feared to address. Her skills are impeccable. I highly recommend Tajuana for her experience as a life coach!
- Nikki W.
Tajuana is a incredible trainer and mentor. I had the pleasure of working with her at Verizon, and recently she selflessly lent her expertise to coach me on improving my business and personal goals. Tajuana's passion and knowledge of personal and business growth is truly inspiring, and I am so grateful our paths crossed 6 years ago. Tajuana would be a true asset to anyone looking to enhance their life goals!
- Ginger C.
Working with Tajuana on my company has increased my visibility on the internet. Her strategic suggestions have increased my connections on LinkedIn by 30% in 2weeks (Over 150 contacts). She understands the power of personal relationships & business development. If you would like to know how to get connected with people in business you only dream of message or call Tajuana immediately. In order for all of us to grow we have to "Get Over Ourselves" and get Coached by the best. Thanks Tajuana for your current and future assistance.
- Mike G.
Copyright © 2019 Get Over Yourself Career and Life Coaching, Inc. All Rights Reserved
(331)222-9540